REMEMBERING SWAMI BUA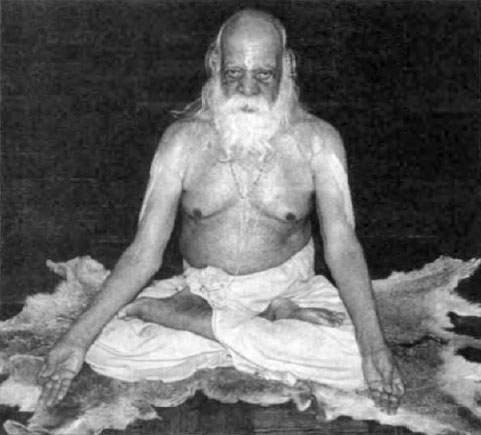 My 2006 article about the late Swami Bua was recently reprinted by All Things Healing.
An excerpt:
Afterwards he had me sit in a chair in front of him and asked me if I had any problems. Unable to narrow it down to just one or two, I shrugged, smiled and said, "Not really." Besides, it felt like enough just to be in his presence. He gave me a tour of some of the pictures of him. He said he could stop his pulse, which I wholeheartedly believe. He's also supposed to be able to swallow his tongue--a

kriya

[cleansing] technique.

At one point, he looked at me and said, "You are a good girl. You are a good person." That's never a bad thing to hear from anyone--especially a yogi with that much wisdom.

But I already felt an intense sense of well-being even before he said that.
Read the rest
here
.
On the day I took that afternoon class with Swami Bua, I did primary series in the morning with Pattabhi Jois (details
here
). That same evening, I went with Catesey to see The New York Dolls play their last gig at CBGB (details
here
).
Now
that
was livin'....
until the next day, when I became quite ill indeed.